20Apr 2016
13:09 - By Anne Maria Holli - News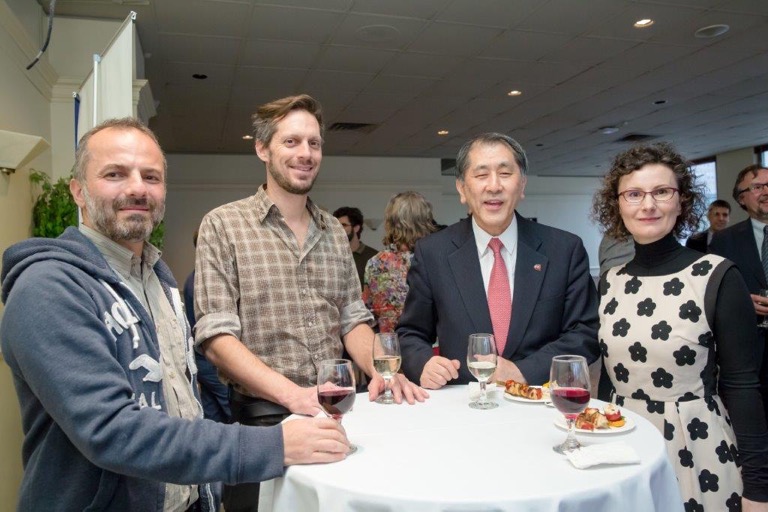 Dear RC-19 Members,
I hope this finds you all well. I thought that it might be of interest to the wider RC-19 community that our Research Committee was represented at the 10th Anniversary Event of the Implementation of the IPSA Secretariat in Montréal, Canada, on March 30.
Please find a picture attached with Aiji Tanaka, IPSA President, and myself in mid-conversation. From left to right, the following people are included in the picture: Joseph Tarabulsy (attendee), Yannick Saint-Germain (IPSA Event Project Manager), Aiji Tanaka (IPSA President), and myself, Judit Fabian (Member of IPSA RC-19 Executive Board). We were having a very nice conversation when the official photographer of the event asked for the picture to be taken.
Very best wishes to all members of RC-19 and good luck to all with preparing for the next IPSA Congress in Poznan.
See you in July,
Judit
Dr. Judit Fabian
BSc, BA, MA, PhD
Post-Doctoral Visiting Scholar (2015-16)
Member of IPSA RC-19 Executive Board (Gender Politics and Policy)
Graduate School of Public and International Affairs
University of Ottawa
120 University Private, Ottawa, ON
K1N 6N5, Canada
jfabian@uottawa.ca